Video Surveillance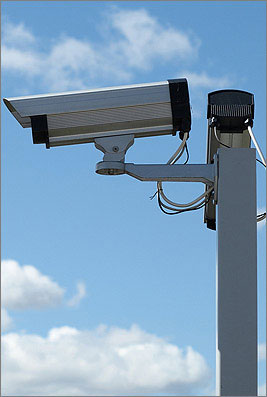 The Sentor video surveillance solution allows you to monitor your farm, oil and gas refinery, tower sites and more with ease. Our solution enables 24/7 monitoring with clear vision, allowing you to react to any event on your site in real-time.
Monitor your locations, detect motion and record video from multiple cameras at once. Securing remote, unmanned utility infrastructure sites, unprotected assets and construction sites is now less problematic with remote video surveillance solutions from Sentor.
Now you can do routine management from your office and avoid the cost of periodically visiting your sites. Improve the efficiency and reduce the cost of maintenance visits by knowing exactly why you are sending someone there. Use the storage capabilities of our camera management software to quickly catch vandals and thieves. We can even design and implement a covert video surveillance
solution.
Benefits of the Sentor video surveillance solution:
Manage multiple, simultaneous sites with our cameras from anywhere.
Remotely monitor remote oil & gas platforms.
Remotely monitor vast networks of pipelines & tower sites.
Protect unmanned sites containing capital equipment and supplies.
Integrate video and control data from remote operations into a centralized screen
Call a Sentor video surveillance consultant today.
For more information, please contact our US Office on (310) 464 1604, or in Asia Pacific Area on +61 418 268 598,
or send an email to inquiry@sentor.com